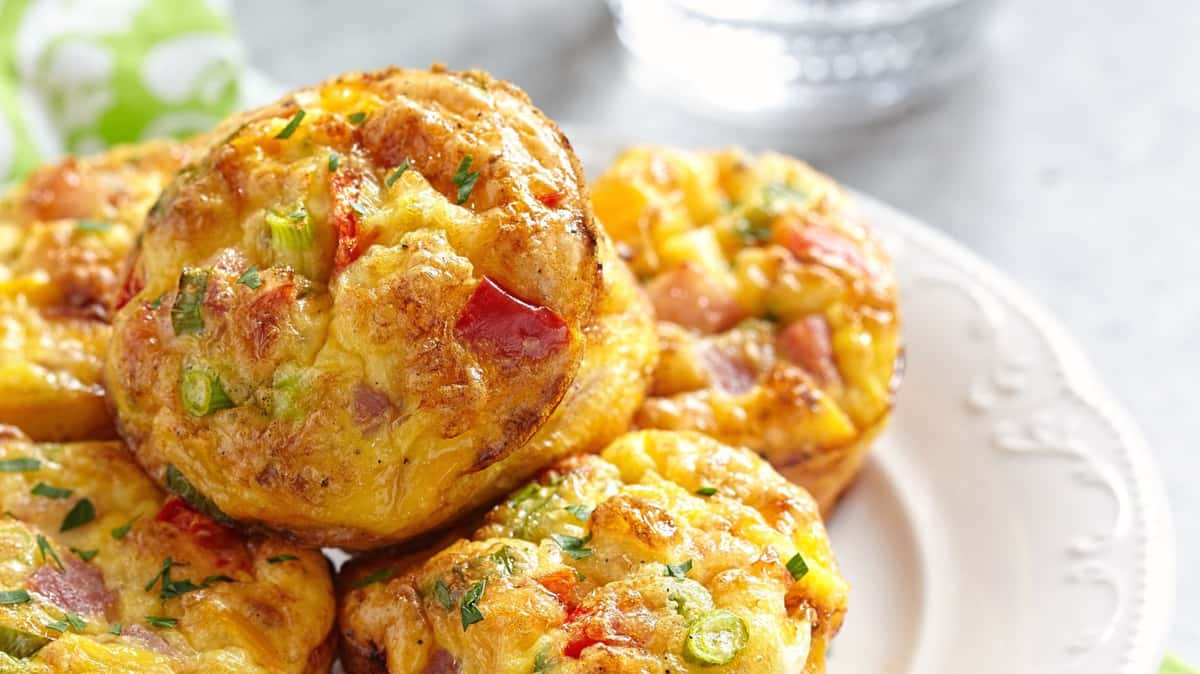 Mini Egg Bites
Mini Egg Bites
Mini Egg Bites
School is back in full swing and mornings are crazy. This easy recipe is hands free and only takes 16 min.
What you need (serves 6):
6 eggs
½ cup milk
½ teaspoon salt
¼ teaspoon pepper
1 cup scallions, roughly chopped
1/2 cup chopped ham
1 cup Marieke Gouda Burning Mélange, finely shredded
½ sweet red pepper, finely chopped
Directions:
Preheat oven to 375 and spray a standard size muffin pan with cooking spray. In a medium sized bowl combine eggs, milk, salt, and pepper beat well. Add scallions and ½ cup of Marieke's Burning Mélange Gouda cheese stir to combine. Optional: stir in sweet red pepper if desired.

Evenly divide egg mixture in muffin pan. Bake in preheated oven 16-18 minutes. Remove from oven and divide the remaining ½ cup Marieke's Burning Mélange Gouda over each quiche. Return to oven for 1 minute. Enjoy!